Summer Tours!
Available May - September

​Reservations are required and you can Book Online!


Sirius Summer Sled Dog Adventure - $40 per person
Mushing School & Meet the Sirius Sled Dogs

Use the Add to Cart button if you have confirmed a date by email with us or click the Book online button to check availability and book immediately.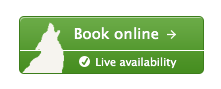 About the tours:
Tour start time is 8am.
You should allow 45 minutes driving time from Fairbanks.
Directions
to the kennel
are here
. PLEASE do not use your GPS.
You'll spend about 1.5 - 2 hours at Sirius Sled Dogs depending on questions, photos and the number of guests. We encourage everyone to relax and enjoy every aspect of the tour.
Mushing School
Come and experience the Sirius Sled Dog lifestyle. Our home and recreational sled dogs are located near the top of Murphy Dome about 25 miles northwest of Fairbanks. It's a beautiful, scenic drive culminating in what we believe to be the best of Alaska: expansive views, off the grid lifestyle and sled dogs!
Perched near the benchmark of Lincoln Ridge, we enjoy one of the best views in Fairbanks. The south offers a skyline silhouette of Denali and the Alaska Range. Murphy Dome is to the west and the sky is open to the north where the Aurora Borealis often rises as night falls. We have built everything on the property, from our log cabin home right down to the doghouses. Living off the grid here in interior Alaska presents it's own unique challenges. There are no public utilities on Lincoln Ridge. We harness the power of the sun as well as that of our sled dogs. Our solar array and battery system provides us with electricity. In the summer, rain is collected in cisterns for watering dogs and plants and for showers and washing clothes. Water needed in addition to what rain provides must be hauled from town and stored in tanks. With water being such a precious commodity, a septic/sewer system isn't in the picture. An old fashioned outhouse is much more practical.
And then there are
the sled dogs
. Each one is special and has a unique personality. It's like having lots of kids! They are all house-broken and have free run of the cabin. Our dogs love people, petting, ear scratches, belly rubs and to have their pictures taken. If you love dogs you'll be right at home with us!
Life here revolves around the dogs. It's much more than just hooking up some dogs and going for a fun sled ride. Chores each day include watering, feeding, cooking dog food, exercise, training, scooping poop and lots of pets and kisses. You'll see how we do it all and get hands on interaction with the dogs and with our mushing gear from arctic winter wear to sleds and harnesses. Each guest can choose a Husky partner for the mushing school and learn how we care for, train, harness and hook the dogs to a sled.
Cart Ride option
If the temperatures are cool enough, after the Mushing School you'll hook your Husky partner to the cart with the rest of the team and go for a 1/4 mile ride. This is a SHORT ride. Summers are warm in the interior and we will not allow our dogs to work when the temperatures are too warm or for long distances. Our sled dogs are not the hound crosses most often used for racing and summer cart tours, who do not have heavy coats and the genetics for working most efficiently at arctic winter temperatures. Our dogs are the classic Alaskan and Siberian huskies made to be comfortable at -40 degrees.
About our cart
Our first cart was the Beetlebomb dog cart, a piece of Alaskan history in itself. The Beetlebomb was originally a 1968 VW Beetle, a generous gift from our good friend
Mary Shields
. Mary originally used it to help train her dogs when she ran the
Yukon Quest International Sled Dog Race
.
You'll get to experience the thrill and love that our amazing animal friends have for pulling. When we start hooking up the team the whole dog yard erupts into howls and barks. "Take me! Take me!" they say. Everyone wants to go for a run!
Paula Poundstone & Sookii - Paula joined us for a cart ride in the summer of 2011. Click on the picture to link to her website for a video!